Nebularosa 02 – Electromagnetic Interactions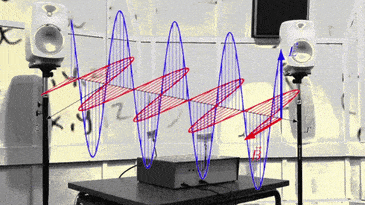 IKLECTIK [off-site] and Nebularosa Records present
Nebularosa 02 – Electromagnetic Interactions
REBUS launch + live acts xname, Marta Zapparoli, Dorit Chrysler
A night of Electromagnetic Interactions featuring the world premiere performance of REBUS [IN:SIGHT], a new electromagnetic musical instrument created by Eleonora Oreggia, accompanied by Marta Zapparoli on a live improvisation with a diverse range of antennas, Dorit Chrysler presenting a new production featuring her critically acclaimed vocal and Theremin performance, and xname [IN:SIGHT] live composing on REBUS.
The concert will be introduced by a conversation with the performers moderated by Emily Bick (The Wire magazine). The artists will talk about novel musical instruments, electromagnetic and invisible interfaces, and expressive techniques for the performance of electronic music.
REBUS is a digital compositional tool and interactive system with extensive potential applications. It radically innovates the 100 years old Theremin technique, generating an electromagnetic field that forms an immaterial interface which can be manipulated by the hands and the human body. Previously demonstrated during a keynote speech at the Nordic Sound and Music Computing conference in Stockholm, and as the subject of an artist presentation at Art Futura in London, future displays include NIME 2020 and Ableton Loop in Berlin in 2021. It was conceived and designed by Eleonora Oreggia (xname) during a PhD in Media & Arts Technology at Queen Mary University of London, under the supervision of Clive Parini, Professor of Antenna Engineering.
This event is part of IKLECITK's [IN:SIGHT], a new online residency programme to support the research and experimentation of artists working on multidisciplinary innovative projects. Suggested donation £5 in support of IKLECTIK **.
Conversation 20:00 – 20:30 | Online concert 20:30 – 22:00
ZOOM VIP – YouTube channel – Twitch channel
xname
xname is the digital identity of media artist, performer and composer Eleonora Oreggia, originally from Milan and currently based in London. She creates performances and interactive installations using light, sound, dust and self-made sensor-driven synthesizers. Her music features elements of techno, ambient drone and industrial. In 2013 she has been selected by the Barbican to represent the artist Marchel Duchamp in the digital era. Her artworks, consisting of audiovisual pieces, software, sculptures, interactive installations and live performances, have received several prizes and awards and have been consistently shown in institutes, museums, galleries and festivals over Europe, UK, Asia and America – and over the Net. A Design alumna from renown Dutch post-academic institute Jan van Eyck Academie, Eleonora has also obtained an MPhil in Cultural Studies from Goldsmiths College, a PhD in Media & Arts Technology from Queen Mary University (VIVA tbc), and a Laurea (summa cum Laude) in DAMS (Drama, Art and Music Studies) from University of Bologna, IT. She is the founder of Nebularosa Records – a label promoting music and musicians who challenge established production practices.
xname.cc
Dorit Chrysler
Born in Graz, Austria, Dorit Chrysler is a NY based composer and internationally renowned Theremin Virtuoso. Having received her masters in musicology from the State University of Vienna, Dorit is the founding director of the NY Theremin Society, originating the first international curriculum for teachings of the Theremin: "L'Ecole Theremine" & "KidCoolThereminSchool" with branches in New York and Paris. She has performed with the San Francisco Symphony Orchestra and premiered her works at Lincoln Center. As much as the Theremin is a tool in Chrysler's electronic instrument arsenal, she is also one of the most visible Thereminists spreading the gospel of this mysterious sounding instrument. Most recently she finished a soundtrack for "M" a TV Series remake by David Schalko and has been featured on the soundtrack of the HBO documentary "Going Clear". The theatre production "3 Episodes of Life" featuring her music has received the "Nestroy Prize" in 2020. Chrysler has notably collaborated with Laurie Spiegel, Anders Trentemøller, Cluster, Adult., CERN, Carsten Nicolai, Elliot Sharp etc. Her work has been commissioned by MoMA and the Venice Biennale – Dorit is the founder of "Dame Electric," a festival dedicated to female pioneers in Analog Music. As the director of the NY Theremin Society, Chrysler is promoting the application of theremin in different art disciplines and has produced THEREMIN100 – a compilation released in 2020, honoring the centennial of the Theremin and featuring 50 Thereminists from 18 countries.
www.doritchrysler.com
www.nythereminsociety.org
Marta Zapparoli
Marta Zapparoli is an Italian experimental sound artist, improviser, performer and self-taught researcher active in sound art since 2003.
In recent years her practice, already largely exploring the narrative potential of self-made recordings, has focused on the sound of the electromagnetic spectrum coming from the atmosphere and outer-space, which has become the primary material of her artistic investigation. Marta is involved in duos and group collaborations including Pareidolia with (Liz Allbee), The Elks (Fagaschinski, Roisz, Allbee), Circuit Training V ensemble, Vertigo Transport (with Burkhard Beins), duo with Billy Roisz, a duo with Greta Christensen, Trio with Martin Lorenz, Sebastian Hofmann. Since 2009 she is a member of Berlin's 24-piece Splitter Orchester. She has performed worldwide in festivals such as: Maerzmusik, Atonal, A'LARM, Fusion, Darmstädt, Sincussion, Heroines of Sound, Eavesdrop (Germany), Huddersfield, Sonorities, Colour out of Space (UK), Borealis (Norway), Sonic Circuit , High Zero(US),Geiger(Sweden), Konfrontationen, ArtActs (Austria), Zwei Tage Strom, Earweare (Switzerland), Crack, Meteo Mulhouse Music Fest (France), Alternativa (CZ) and others. Her music has been released on Idiosyncratic rec, Zeromoon rec, TMRW tape label, Glistening Examples rec. She has also contributed to compilations released by Mikroton rec, Nebularosa Records, Spina rec, Gagarin Rec, Urban Art rec, Nohmand rec.
"Sinking into the Dark" is a new performance project that uses self-built antennas detecting in real time electromagnetic radio waves, including morse code, naval and air communication, as well as wireless and satellites. Live detected signals are then mixed with selected recordings of VLF (Natural Radio phenomena) and electromagnetic waves from outer space, collected in recent years during residencies and expedition and played in front of the audience on a reel- to-reel tape machine.
http://martazapparoli.klingt.org
Supported by Arts Council England, Centre for Public Engagement at Queen Mary University of London, UK Research and Innovation.